innovi
Health
®
Providing Coding, Reimbursement, and
Compliance Resources for Over
30 years

Medical coding and billing made easy for thousands of users by accessing an online library with more than 1.3 million pages of content
Find-A-Code is dedicated to providing the most complete medical coding and billing resource library available anywhere. Find-A-Code's online libraries include extensive information for all major code sets along with a wealth of supplemental information.
Find-A-Code

The diagnostic coding platform that finally "gets it"
HCC Coder is the leading enterprise solution for streamlined diagnostic coding and medical chart abstraction. Boost productivity and revenue by using the right tool, right from the beginning.
HCCCoder.com

How many do you know? People in health care may know up to 4,000 abbreviations and acronyms, but what about the other 70,000+ terms? Instantly look-up unfamiliar terms using the industry standard database created by Neil M. Davis, MS, PharmD, FASHP starting in 1983.
MedAbbrev.com

Chiropractic Insurance Reimbursement Solutions
ChiroCode provides insurance reimbursement solutions to chiropractors via books, online tools, and other resources. ChiroCode's products and services focus on Documentation, Coding, Reimbursement and Compliance.
Chirocode.com

Coding articles, advice and answers.
Codapedia is an exceptional national effort to collect, organize and make understandable, the world's best information about coding and reimbursement for physician services — and make it freely available.
Codapedia.com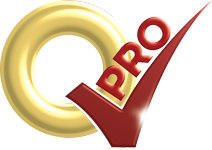 Qualified Professionals
QPro (Qualified Professionals) is a member support system dedicated to enhancing coding and management through certification for healthcare coders and managers. Through increased knowledge of coding principles, changes in coding policies, and the experiences of fellow coders and managers in resolving office challenges, QPro members confidently code for maximum and ethical reimbursement.
Qpro.com

Working together for industry improvement
The Healthcare Administration Alliance is dedicated to promoting cooperation and interoperability between entities and individuals involved in the administration of healthcare.
Healthadmin.org